About the Quiz
Answer the following questions about Rohtak and stand a chance to win Amazon gift vouchers worth Rs. 500/-. The winners will be selected through a lucky draw in the month of September. Dont forget to like our page to get the updates on results. For further details, refer to the terms and conditions given below.
Earn 10 RT Points worth 10/- on successful completion of the quiz
Like us on Facebook
Please like our Facebook Page to get regular updates
Take the mental maths challenge and sharpen your brain..!!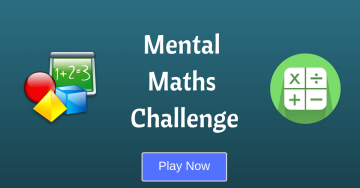 Write a review for your school in Rohtak and help others in the city to find the best school for their kids.